The City of London Bailiffs & Private Investigation Bureau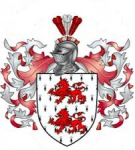 The City of London Bailiffs & Private Investigation Bureau of London provide a dedicated professional service at cost effective rates with accelerated procedures. Acting under the instructions from Solicitors, Authorities, Courts, Businesses, Private clients, Foreign judicial systems, Landlords and the general public from around the world, whilst maintaining a distinguished reputation for precision, reliability and honesty.
The City of London Bailiffs pride themselves on going one step beyond in exceeding all expectations.
Examples:
Process serving: London Fixed Rate £58.90 + Vat. Includes Sworn Affidavit, Up to eight visits at the Respondent's given address. Collection of documents from any London Postcode, Return Postage and all other expenses. Legal aid Process Serving approved. Applications submitted on your behalf at any HMCTS Dept in London Fixed Fee £55.00 + Vat
Debt Recovery: Payments made to Bailiff charged at 8%. Pass through Payments charged at 4%.
Surveillance: Advanced surveillance techniques and personnel, business hour rate only £35.00 per hour.
Skip tracing: " No find no fee" advanced data access searches. Fixed Fee £32.00 + Vat.
Drug Detection: Using fully trained/ licensed sniffer dogs and handlers to locate any class drug in any location nationwide.
The City of London Bailiffs believe in offering our clients full transparency at all times with nothing to hide, therefore allowing public display of all procedures with costs. Clients, also benefit from daily case update reports and the contact details of the agent handling their case. www.cityoflondonbailiffs.com
Contact Information
Langdon Road Bromley (Bailiffs Office)
Chatterton Road Bromley (Reg Office)


Richmond Avenue Islington (Operations Office)

,

United Kingdom

Telephone:

0800 999 20 22

Fax:

DX122234 Upper Islington
Office Map for The City of London Bailiffs & Private Investigation Bureau
Selection of Featured Listings