Defence Forensics Ltd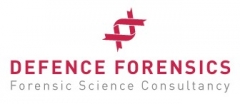 Defence Forensics Ltd is widely recognised as the leading independent forensic science consultancy, proving expert witness services for the defence, private individuals and appeal cases in both the criminal and civil legal cases.
Defence Forensics Ltd was established to offer unbiased advice and expert witness services and is managed by James Clery, who has 20 years of experience at court level forensic biology provision in both prosecution and defence in the UK and worldwide.
We provide world class services in:
STR DNA profiling
Y-STR testing
Low Copy Number (LCN)
DNA mixtures • Mitochondrial
SNP's
Paternity
Scene of crime
Serology (body fluids)
Bloodstain pattern analysis
Hair/fibre comparison
Crown DNA laboratory continuity
Crown accreditation
Crown methodologies
Forensic entomology/insects
Our focus on forensic biology means we can offer unrivalled expertise in this area rather than an 'jack of all trades'. We are confident that when it comes to forensic biology our expertise and experience is unrivalled. See our website for numerous testimonials from previous clients.
With budget cuts across the board we have introduced a new reporting system, utilising a Staged Forensic Reporting (SFR) approach. This allows us to provide a service that is bespoke and tailor made to the specific case circumstances thereby cutting time and costs whilst giving the flexibility to clients to access exactly what they require in a timely fashion.
Defence Forensics Ltd does not broker or do reports for other firms.
Urgent work is a speciality.
We look forward to having the opportunity to support you.
Contact Information
Unity Centre
7 Unity Street


Bristol

,

Bristol

BS1 5HH

United Kingdom

Telephone:

0117 9051179

Website:

Not Listed

Social Media Links:

Office Hours:

Monday 09:00 - 17:00


Tuesday 09:00 - 17:00


Wednesday 09:00 - 17:00


Thursday 09:00 - 17:00


Friday 09:00 - 17:00

Selection of Featured Listings