Jarvis Costs Consultancy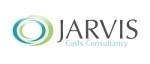 Jarvis Costs Consultancy is a firm of Costs Lawyers, Costs Draftsmen and Mediators supporting the legal profession and specialising in Personal Injury Costs services. We are proud to be associated with Headway - the Brain Injury Charity and The Brain Injury Group.
We draft Solicitors' Costs documents of the highest quality including:
Bills of Costs
Costs Budgets
Points of Dispute
Replies to Points of Dispute
Statements of Costs for Summary Assessment
Schedules of Costs for informal negotiations and agreement
Our Claimant Solicitor clients receive a high quality drafting and negotiation service which boasts excellent overall costs recovery. Our experienced Costs Draftsmen and negotiators consistently achieve excellent results.
"Warwick has a deep knowledge of and feel for the costs process and industry. He is always willing and able to provide invaluable insight into the prospects of any particular case; he is aware of the tricks and tactics of the opposition and is not afraid of going to detailed assessment where necessary. He recently kept his nerve in protracted negotiations to recover £15,000.00 more than I would have accepted on a particularly difficult case, avoiding service of Request for Detailed Assessment so saving the SCCO fee to boot." - Mr D Greenhalgh, Clarkson Wright & Jakes
Contact Information
5 Park Farm Barns
Chester Road


Meriden

,

Warwickshire

CV7 7TL

United Kingdom

Telephone:

01675 442 123

Website:

Not Listed

Social Media Links:

Not Listed

Office Hours:

Monday 09:00 - 17:00


Tuesday 09:00 - 17:00


Wednesday 09:00 - 17:00


Thursday 09:00 - 17:00


Friday 09:00 - 17:00

Selection of Featured Listings