Prior Law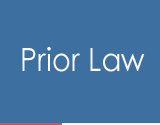 Based in London, Prior Law specialises in business law and employment law. We can help you sell or buy a company, either as a share sale or purchase or as an asset-based transaction.
We can also draft and settle shareholders' agreements, articles of association and all types of contracts associated with owning shares or assets in a business, as well as advising on company structures and shareholdings.
We also offer employment law services, principally regarding settlement agreements, for both employees and employers.
We have a reputation for providing robust advice for employees and for ensuring they are adequately but fairly compensated.
We also draft directors' service contracts and contracts of employment, from office juniors all the way up to CEOs.
Contact Information
78 Silverdale


LONDON

,

SE26 4SJ

United Kingdom

Telephone:

07739422435; 020 8761 230

Website:

Not Listed

Social Media Links:

Not Listed

Office Hours:

Monday 09:00 - 19:00


Tuesday 09:00 - 19:00


Wednesday 09:00 - 19:00


Thursday 09:00 - 19:00


Friday 09:00 - 19:00

Selection of Featured Listings